Are you looking for the perfect hand-stretched pizza, delivered to your home or workplace in Lakewood?
That's what we do.
Fox's Pizza Den
What makes our pizza perfect?
We Care
Our love for pizza and all Italian food drives us to choose the best flour, cheese, and toppings for our delicious creations.
Our team adores pizza, Stromboli, and calzones. When people work with passion, the result is perfection - pizza perfection.
Our Menu
Our menu at Fox's Pizza Den is extensive, and there's something for everyone - from classic pepperoni to unique and mouthwatering specialty pizzas.
We also offer desserts, including cheesecake by the slice and Tiramisu.
Customization? Absolutely.
Build your own pizza online and have it delivered to your door anywhere in Lakewood, Nashville, TN.
What Can We Do for You?
Make life easier – Let us handle the cooking.
Our catering services provide food everyone loves for any occasion. You can pick it up or let us deliver it. With our pizza delivery service, we guarantee your food will arrive hot. Your salads will be cool, and your drinks will be cold.
Experience the best pizza delivery service near you in Lakewood, TN.
Why Choose Fox's Pizza Den?
Opt to dine in, or take advantage of our exceptional pizza takeout or delivery services. Whichever option you select, you'll savor the best pizza in Lakewood.
Among all pizza places that deliver, we have the widest menu covering a full range of Italian food, including Spaghetti Meatballs, Meat Lasagna, and Shrimp Alfredo.
We cater to vegetarians with customizable Spinach, Greek, Margherita, or Cheese Lover's pizzas, featuring extra mushrooms, olives, pineapple, spinach, and peppers.
For pescetarians, we offer Shrimp Alfredo with Fettuccine and Tuna Hoagie sandwiches.
Those who don't eat red meat can relish our Chicken Rancher, Barbeque Chicken, or Spinach & Chicken pizzas.
Red meat enthusiasts will enjoy our Steak Rancher, Meat Lovers', or Bacon Double Cheeseburger pizzas.
We even accommodate those who desire pizza without tomatoes with our White Pizza.
We proudly serve communities in Hermitage, Donelson, and near Nashville International Airport, as well as Lakewood, TN.
Why would you go anywhere else?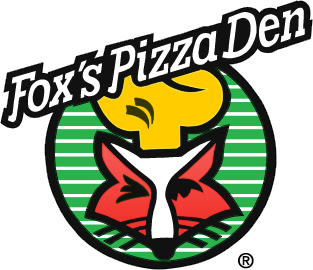 DONELSON & HERMITAGE
2828 Elm Hill Pike, Ste 108 ◉ Nashville, TN 37214
615-231-0080
WE DELIVER!
Delivery charges applied. We reserve the right to restrict delivery area
Now Hiring
Full / Part Time with flexible scheduling.
Drivers & Front Counter Wanted!
Drivers make up to $30
Front Counter makes up to $20